Lohmann DuploFLEX Foam Tapes for plate mounting can accommodate any type of printing
Individual printing requirements demand unique solutions
Therefore we offer the suitable product for every application: For excellent print quality, efficient processes and the best handling. With personal advice, individual solutions and an innovative premium service.
Against the backdrop of a steadily growing packaging industry, flexo printing has established itself in recent decades as a globally successful technique in relief printing. But there is also a great deal of competitive pressure. Complex print jobs, increasing quality demands and narrow time frames are forcing many printing companies to further optimize their production processes.
To benefit from your decisive advantage, Lohmann, as a qualified partner, is at your side – from the first idea to process integration and beyond: Anytime and worldwide. This is what Smart Bonding for Flexo stands for – opimized processes covering the entire range of flexo printing.
Flexographic printing plates, especially ones with continuous tones and vignettes demand a mounting tape with compensating compression. Lohmann has researched the effects of compressibility in great detail – extensive tests have resulted in ideal solutions which are continuously adapted to current requirements.
DuploFLEX foam tapes offer not only secure adhesion of the plates but also well–balanced compressibility and durable resilience. This has positive effects on the service life of printing plates and on press speeds. Each of the foam carriers have a very low thickness tolerance, due to the unique manufacturing process and in–line monitoring devices. The thickness of the finished roll is clearly marked on the roll core and box of each roll of tape.
The Lohmann DuploFLEX Foam Tapes range includes :-
DuploFLEX® 3 and 4 for label printing.
A frequent change of images, a large number of different types of content and information on the label, as well as complex designs – the label printing industry faces all these challenges. For printing labels, the Lohmann DuploFLEX® 3 and 4 ranges offer a wide selection of plate mounting tapes for the highest quality.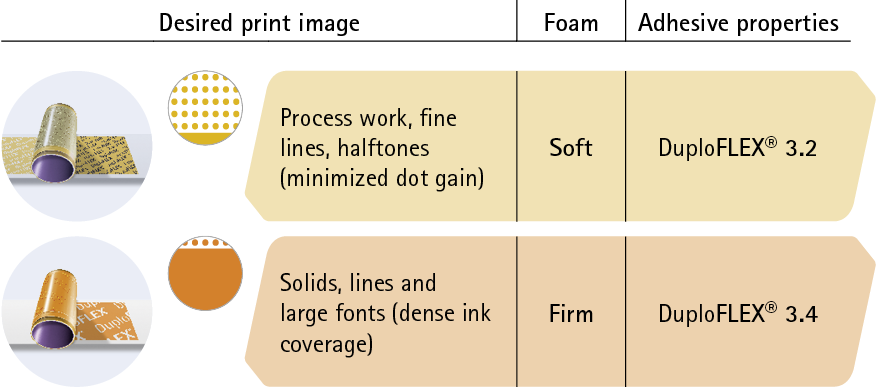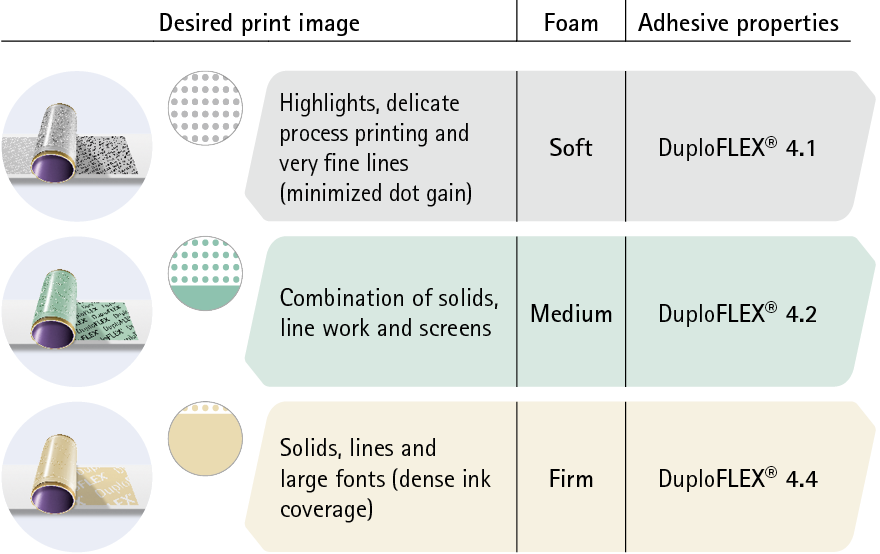 DuploFLEX® 5 for flexible packaging printing.
The DuploFLEX® 5 meets the increased requirements in packaging printing: With a wide selection of adhesive tapes with different foam qualities, adhesive formulations and foam hardnesses, for exceptional results even at long and quick print runs.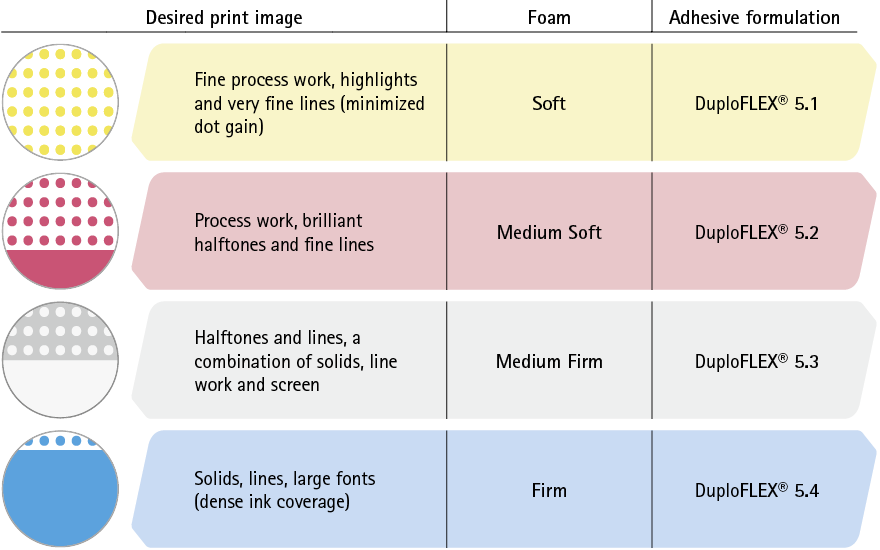 Talk to us today about your specific requirements.